Business
Brand & Corp. Identity
Organizational
Business Publications
Design
Print & Web Design
Welcome to My Résumé Page
GRAPHIC ARTIST
Hello, I'm Gene and welcome to my website. I am a graphic designer that has been working for sometime to help businesses with their marketing goals through creative and innovative design. I live for the challenge of taking a concept from a raw concept to a polished final product that produces sales. Let's take your business ideas and present them in a way that grabs your audience and moves them to action.
On this site you will see several examples of past work, please feel free to explore. If you have any questions or you're looking for something completely different let me know we can sit down and brainstorm. So enjoy, I look forward to talking with you.
Additional Information
Marketing/Design
Generation of creative content, execution and fulfillment of marketing strategies and advertising campaigns, driving demand for consumer product lines through visual media. Market Profiling: Researching demographic, geographic, lifestyle and psychographic market details to identify the target customer. Market Monitoring: Using analytic data feedback to determine performance and adjustments during marketing / sales campaigns. Product Line Development: Simplifying lines into a market ready format.
Sales/Database Development
Information Delivery: Utilizing database development, delivery of intellectual equity, and "selling is teaching" strategies through inbound marketing. Revenue Generation: Developing systems of sales conversion, improving efficiency and speed in product and price information delivery. Sales Aids: Generating sales workflow tools via project calculators, relational / CRM databases, and otherelectronic product information distribution platforms.
Dealer Development and Support
Dealer Support / Account Management: Defining marketing strategy, devising plan, coordinating schedule, and executing fulfillment.
Niché Market Strategies: Identifying markets along with demographic analyses and launching new product through electronic and traditional channels.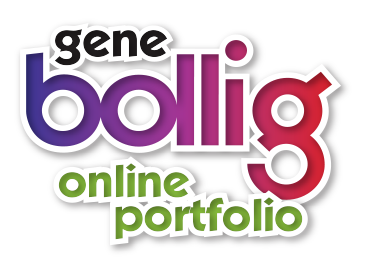 Warehouse Picking Manager
PCF Souvenirs
may 2017 to Covid 19 Layoff
Manage employees (4 to 8) and oversee workflow and daily order fulfillment. Also, tasked with improving department efficiency.
Business Operations Analyst
PCF Souvenirs
July 2017 to May 2019
Work in the warehouse with Management to find improvements in operation efficiency.
Freelance Graphic Artist • Designer
Self-Employed
December 2013 to Present
Responsibilities: I help clients plan, integrate and develop professional marketing techniques and collateral for use on the web and traditional marketing channels. I also develop materials and collateral used in marketing presentations to investors, sales personnel and potential clients. My freelance design work includes projects that are used on the web and print. I work closely with clients to develop a visual style and overall look that best communicates their product uniqueness and benefit. I also worked at New West Marketing during this period of time as a contract designer.
Skills Used: Proficiency in the following software applications: PhotoShop, Illustrator, InDesign, FileMaker, FinalCut Pro and MicroSoft product including; Word, Excel and PowerPoint.
Graphic Artist • Designer
Monrose Signs
Sept 2016 to June 2017
Designing signs and other products
Graphic Artist • Designer (CONTRACTOR)
NEW WEST MARKETING
AUGUST 2015 to MARCH 2016
Designing signs and other products
Graphic Artist • Designer (Contractor)
Armstrong Engineering
June 2014 to Nov 2014
Temporary Contractor – Graphic Designer
Marketing Director (Contractor)
Precision Printing
Dec 2012 to Dec 2013
Responsibilities Created marketing collateral and designed monthly newsletter Product line collateral development including web, landing pages and marketing services Integrated marketing, and direct mailing development . Sports photography for the Grand Junction Rockies a Triple A Affiliate of the Colorado Rockies.
Skills Used: Proficiency in the following software applications: PhotoShop, Illustrator, InDesign, FileMaker,FinalCut Pro and MicroSoft product including; Word, Excel and PowerPoint.
Marketing Director
WeatherPort Corp.
March 2007 to July 2012
Clarified product lines and product knowledge; developed marketing materials for all product categories.

Developed customer and marketing information: created a relational database with CRM, sales orders, RFQ tracking and quote generation capabilities to improve ROI by streamlining the process from customer to sale.

Managed marketing objectives and projects including development of a new corporate web site and branding / graphics 

workflow. The branding / graphics workflow opened new revenue opportunities through the selling of branded products 

on customer structures.

Developed corporate intellectual equity to capture and penetrate potential markets, including but not limited to: 

promotional and instructional video, as well as trade show booths development

Awards won during the 2009 / 2010 WeatherPort marketing campaign include: 2009 National Western Stock Show-Best 

Sponsor Display, Commercial Exhibits Category, and 2009 Colorado State Fair-Best Large Exhibit, Outside Category

Developed a dealer program and support system, as well as sales/marketing aids and lead generation. Also responsible for 

sales and cold calling.

Worked with VP of Business Development to initiate new WP Dealer Program. Our team of two, with computers and 

phones (no budget), recorded $1 million+ in gross revenue from November 2010 to July 2012.
Marketing Director
global shelters
june 2005 to march 2007
Responsibilities: Responsible for overall marketing program development, phone sales, cold call data mining, marketing materials, trade shows, and CRM database development Coordinated with the owners a program that led to a corporate buyout, merging Global Shelters with WeatherPort. The program presentation merged the marketing and sales capabilities of Global Shelters with that of the manufacturer, WeatherPort. Introduced direct mailing and CRM database development (FileMaker) Skills Used Trade show sales, data mining, CRM development, marketing collateral development, phone sales and graphic design.
Art Director
B&B Printers
march 2001 to feb 2005
Responsibilities: Supervised prepress workflow and supervision of junior designers from computer to plate. Created high-end design work; developed / implemented an electronic ticket data base workflow (FileMaker).
Skills Used Advanced color correction and large publication layout. PDF workflow and a deeper understanding of the 4-color process and color correction.
Corporate Trainer / Graphic Artist • Designer
Champion Industries
july 1996 to Jan 2001
Responsibilities included: Training of prepress employees in the use of graphic design, prepress, and business software and hardware. Assisted in the design and set-up of their Lexington electronic prepress department. Additional duties included graphic design and layout projects as well as sales support. 
Skills Used: Advanced prepress skills corporate training skills and development. 
Director of Publications
Kentucky Christian University
Jan 1994 to July 1996
Responsibilities: Executed layout / design work and oversaw all final end work, including: corporate identity, design / layout of two full-color college publications, and all admissions materials / search pieces, newsletters, maps, clip art, departmental logos, special event materials, event tees, bumper stickers, posters, album covers, view books and yearly catalog Created all direct mail collateral and student recruitment pieces.
Skills Used: Marketing skills and non-profit institutional branding, newsletter and student recruitment marketing collateral development.
Graphic Designer
SoftShell International
June 1990 to Dec 1994
Responsibilities: Duties were in Layout and Design work, including: Packaging and advertising design, marketing collateral development, POP design and development, trade show booth design, corporate identity, product development (scientific clipart collection) Skills Used: Product line development and packaging design and development.
Graphic Artist
ATS SCREENPRINTING
Jan 1983 to jan 1988
Responsibilities: Part-time Camera and dark room, and digital T-Shirt and signage design.
KENTUCKY CHRISTIAN COLLEGE
GRAYSON, KENTUCKY
1994 to 1996
Intermountain Bible CollegE
Grand Junction, Colorado
1977 to 1979
Education
This is a brief overview of my college experience.This is a brief overview of my college experience. 
I attended Intermountain Bible College right after high school to round out my education and explore opportunities that were available for serve to my Lord through the Christian ministry. Even though I didn't finish my schooling at IBC the experience and knowledge I received would be an invaluable experience I would use for the rest of my life.
Later in life I tried to return and finish my formal education at Kentucky Christian University. After working in law enforcement I realized the greater to help troubled youth in our communities. However, in time it became apparent that family demands and responsibilities would take precedence over my education. While attending KCU I was offered a job as Director of Publications. I had finally found my niché using my talents in graphic design to serve the greater good. The rest is history as they say.
Additional Training / Experience
Software • Adobe Creative Suite – Illustrator, Photoshop, Lightroom, Premier, and InDesign, , Topaz DeNoise AI, Topaz Sharpen AI, MicroSoft Office, FinalCut, FileMaker Pro, WordPress, Divi, Apple Pages, Numbers and Keynotes, Also, knowledgeable using PDF workflows, pagination, and other prepress software.
Juvenile Intake Officer
State of Colorado
1987 to 1989
Duties, Accomplishments and Related Skills: Juvenile Intake Officer in a youth detention facility for detained and incarcerated youth.
Patrol Deputy
Mesa County, Colorado
1983 to 1987
Duties, Accomplishments and Related Skills: Enforcement the laws of State of Colorado and Mesa County. And to protect the citizens of Mesa County through proactive law enforcement activity.
Patrol Officer
Fruita, Colorado
1982 to 1983
Duties, Accomplishments and Related Skills: Patrol duties within the City of Fruita, Colorado. Enforcement of State of Colorado and City of Fruita. Actively engaged in proactive law enforcement within the community.
Patrol Officer
Fruita, Colorado
1982 to 1983
Patrol Duties, Accomplishments and Related Skills: Security Officer – Security checks on local customers with company contracts for nightly checks.
Security Officer
Western Colorado Security
1981 to 1982
Patrol Duties, Accomplishments and Related Skills: Security Officer – Security checks on local customers with company contracts for nightly checks.
Send me a short message with  your design goals and objectives. I will let you know if I can help, who knows I may even be able to send you examples of past work. The process begins, it is now my job to nail down your ideas and provide solid design options that will achieve on your marketing vision.
Contact me if you wish to pursue the design relationship to the next level. It all begins by reaching out and introducing yourself.
I will work hard to help you find a design solution that fits your marketing objectives.
HATTIESBURG, MS
Gene Bollig
FREELANCE GRAPHIC DESIGNER